High-pressure breathing air applications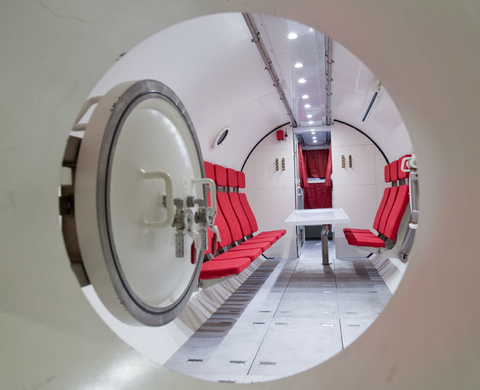 In compression chambers, patients are exposed to increased atmospheric pressure for treatment purposes. Divers are treated in this way after decompression accidents, for example, to protect them against the effects of the bends. In these situations, minutes count – along with an absolutely reliable supply of clean breathing air partially enriched with oxygen.
Hospitals also use compression chambers for hyperbaric oxygen treatment (HBO). During HBO treatment, patients breathe in medically clean oxygen under increased atmospheric pressure. This is the best possible way to provide the body's cells with oxygen to accelerate regeneration.
BAUER KOMPRESSOREN can supply the breathing air necessary for applications such as these.
Specific applications of BAUER compressors
Breathing air supply for pressure chambers
Who are the customers of BAUER KOMPRESSOREN?
Manufacturers of pressure chambers
HBO centres
Hospitals
Diving centres
Research institutions
Police
Military
Towns and cities / municipal services
The benefits BAUER KOMPRESSOREN can offer you
Complete systems covering everything from compression to treatment, monitoring, storage and distribution
High machine availability in practical application conditions
Global spare parts supply for at least 25 years
High operator safety
High value retention of compressor units
Proven technology
Which BAUER compressors support this type of application?
The series
Free air delivery rates
Pressure ranges
Medium
Breathing air
100 – 1.480 l/min
90 – 500 bar
– Air
– Breathing air
Images: With the friendly approval of DIVEX Ltd.