BAUER Service – Something you can always rely on!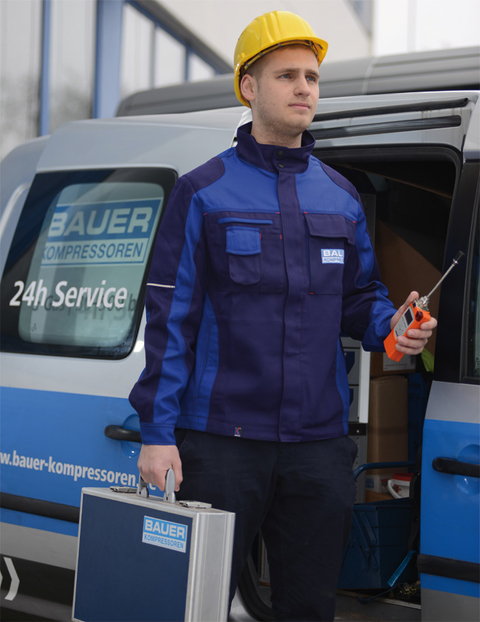 "Quality is the foundation of our business."
This sentence is on a poster hanging in our manufacturing facilities in Munich clearly visible to all staff members – it reflects a basic principle that summarises BAUER's continuous focus and approach: We do not philosophise about quality – we produce it. Each and every day.
For over 65 years we have been manufacturing compressors for breathing air and industrial applications. For this entire period, one thing has been true for our customers across the world: If it says BAUER KOMPRESSOREN on it, quality is a given. This applies to our world-leading products. And the same goes for our comprehensive global service.
We set the standards in this area, too. As well as tailored services, cost transparency is a particularly important issue for our customers. As a result, alongside an extensive presentation of our services, this brochure also includes useful example costings that make calculating your costs much easier.
That's because BAUER Service is: when the customer is happy.

BAUER Service Videos